From glass-walled swimming pools to fibre optics
Patrick Mazure likes to blaze a trail. Whether it's glass walls, underwater windows or fibre optic lighting, he loves to devise innovative new building techniques, his aim being to create the luxury pool we all dream of, designed in perfect harmony with its environment. His underwater lighting system took many hundreds of hours to perfect; now it has that look of pure magic as darkness falls. Are you looking for a pool designer to refurbish your swimming pool in Nice? Contact us today!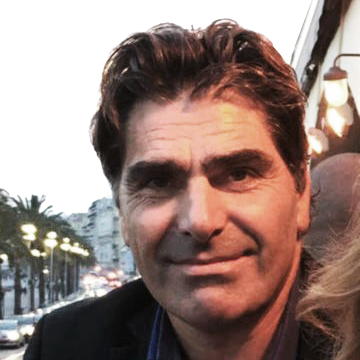 Patrick Mazure, how did you get to where you are today, career wise?
PM: I started work as a builder's apprentice at the age of 15 and a half, and qualified in reinforced concrete construction in June 1985. I went on to work in the general building industry, graduating with a diploma in construction site management in 1989. Then in 1997, I started my own business in general building and swimming pool construction.
How did you first start building swimming pools?
PM: I saw a job ad, posted by a landscaper, looking for a builder to build a swimming pool. I was intrigued, and also very interested. I had never built a swimming pool before, but applied anyway — although it took some guts! The boss saw how keen I was, and how determined. He had faith in me, and I built my first swimming pools under his supervision. And of course, I loved it. I was in my element. I wanted to build more and more.
What gave you the idea of using glass?
PM: In 1989, I built my own house. My plan was to put in coloured mirrors to open up the dining room, so I went to the glazier's early one morning to order them. While I was there, the idea just came to me, as if from nowhere. Glass was delivered to the glazier in 3m x 6m sheets, and it struck me then that I could use sheets like these to build swimming pools.
I told my boss, but he just thought I was mad.
But I couldn't get the idea out of my head. I checked to make sure there was no patent on the use of glass in swimming pools, and there wasn't, anywhere in the world. So I applied for a patent myself, first for France, then for the rest of Europe. I became totally obsessed with building glass swimming pools.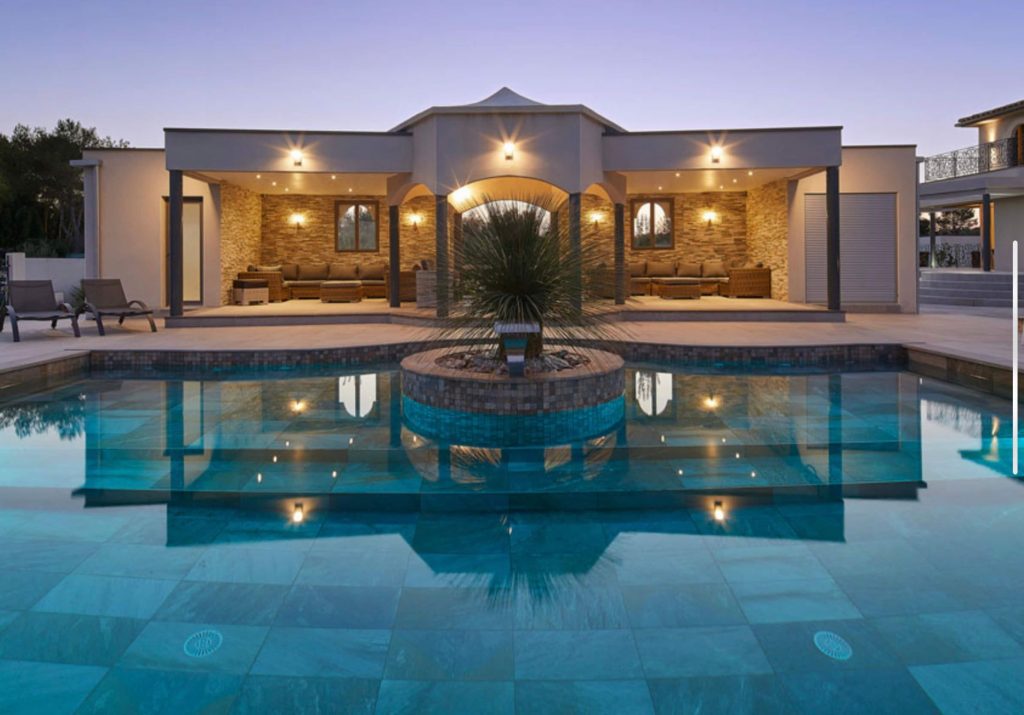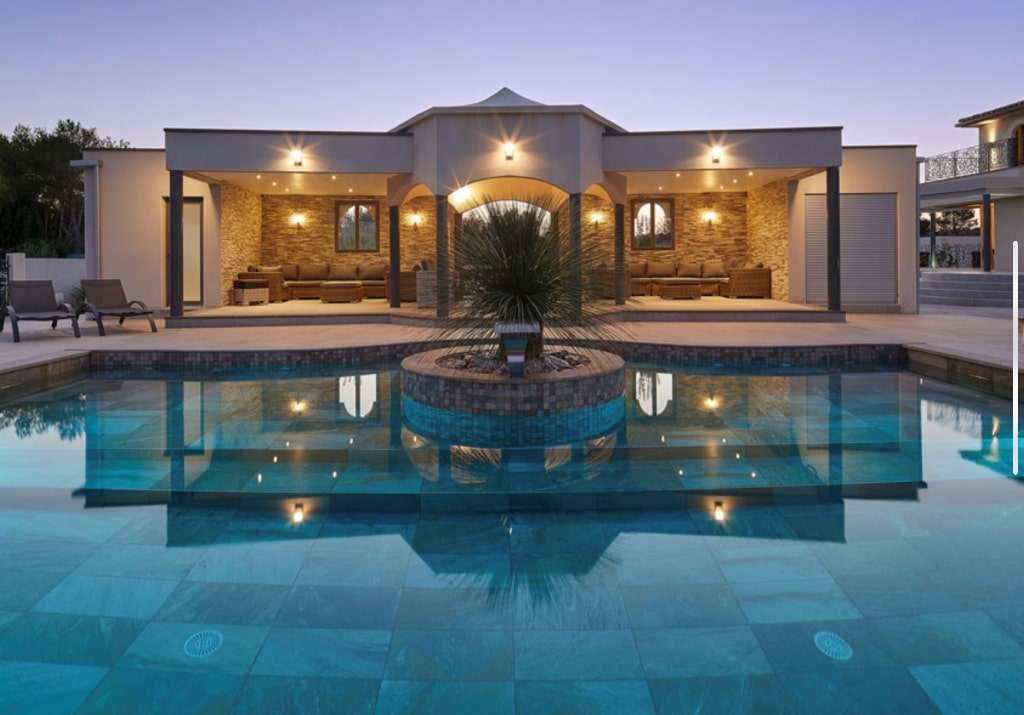 What made you so enthusiastic about fibre optics?
PM: My glass swimming pools needed to be lit up. Unfortunately I'm no electrician, so I looked at all the different methods I could use to light up these sheets of glass.
And that's when I came across fibre optics. They were exactly what I needed to provide the lighting for my pools.
Then, while I was looking into the process for installing fibre optics, I realised the idea could be developed to work in my traditional pools too. So I started introducing fibre optics into all my pools.
I was so enthusiastic about the idea that I managed to fire up the people around me, all the people who had faith in me. I promised them I would build some truly extraordinary pools.
Did you encounter any difficulties?
PM: I was obsessed with the idea of glass swimming pools, and I was sure I would be able to make it happen. I really wanted to see the idea through. So I started to look for financing, initially so that I could apply for a patent. I worked night and day, seven days a week, to try and secure enough funding to be able to keep working on developing my glass pools.
it took a huge amount of time, money and energy, and I started to neglect my family. The strain was too much, it even cost me my marriage. I had to give up so much…
But my glass pool project helped me gain extensive professional experience in the swimming pool industry in general, including learning about waterproofing, epoxy and lighting.
It gave me strength and determination, and I've come back from it a great deal stronger.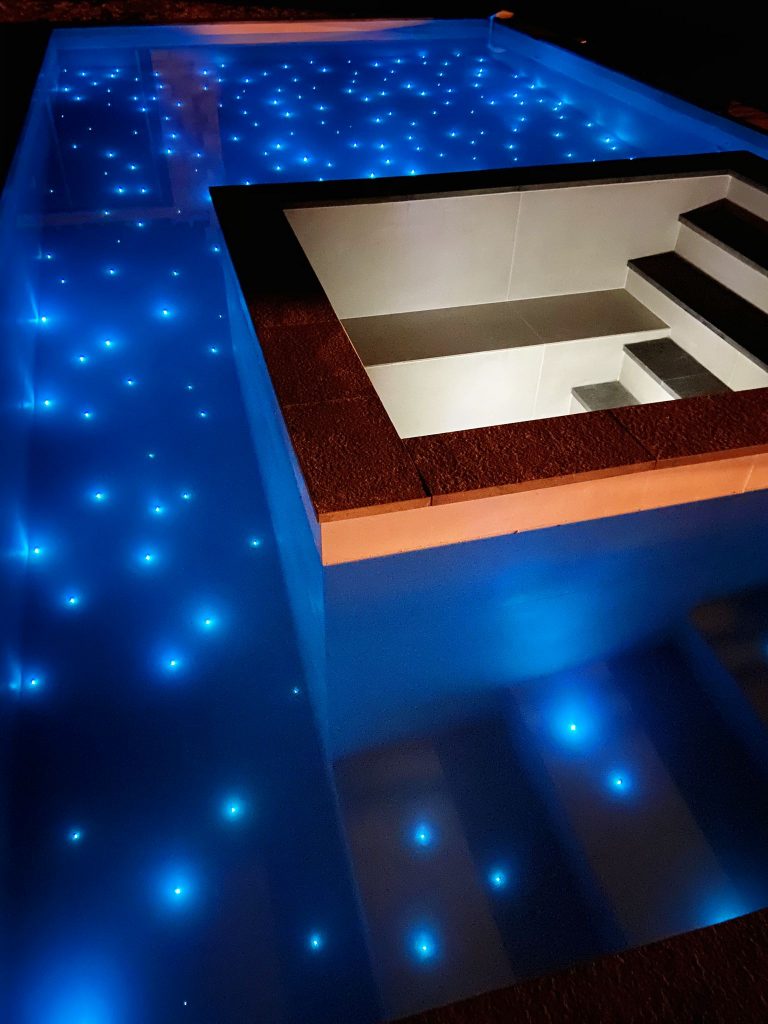 What do you like most about your job?
PM: I like creating luxury, stylish pools with magical lighting. I've found a space where I can express my passion, professional rigour and vision. I'm a perfectionist in my work, and I love swimming pools. I feel as if I can communicate with them, and they tell me their secrets.
Do you work on any other type of project
PM: No, not for the moment. I've still got so much to learn about fibre optics and top-end swimming pools. It's not enough for me to keep doing the same things, the things I know, over and over again. I want to keep innovating, and delivering the best for my clients whether they're private individuals or hotels.
EXCEPTIONAL SWIMMING POOLS
We are passionate about two things: swimming pools and innovation.
We'll use our technical expertise to create the swimming pool of your dreams, one which enhances its environment. We understand exactly what is involved at every stage of the design and construction process, and can help you from start to finish whether it's a new-build or a renovation. We know how to work in harmony with the surroundings and can overcome their constraints as well as making the most of their advantages. We specialise in fibre optics, glass walls and tiled finishes. Our in-depth knowledge of fibre optic lighting has given us the opportunity to work on some stunning projects. We have experience of working closely with architects and designers on commissions where we provide just the lighting component.